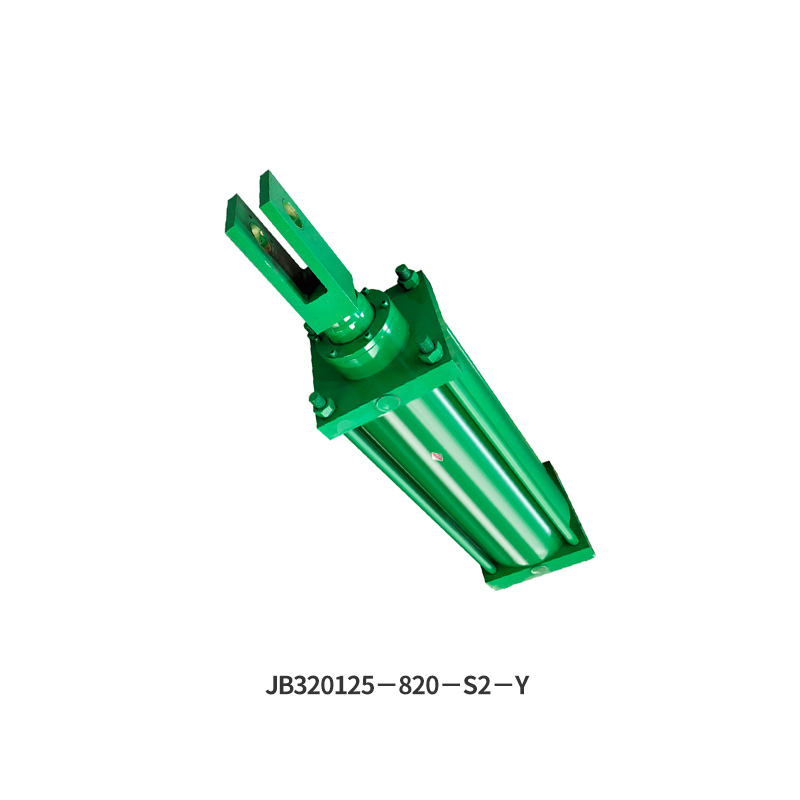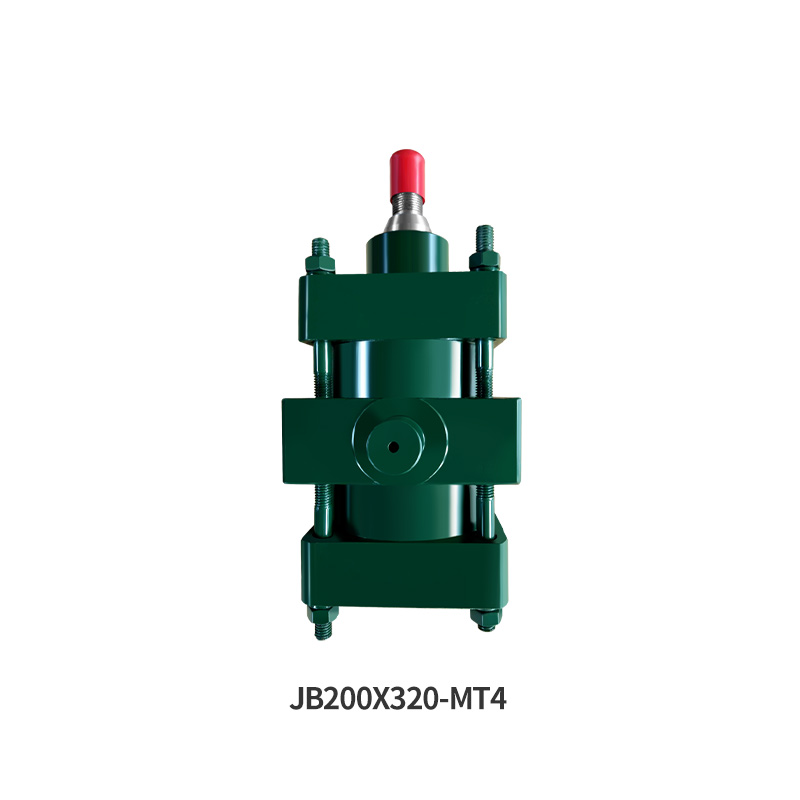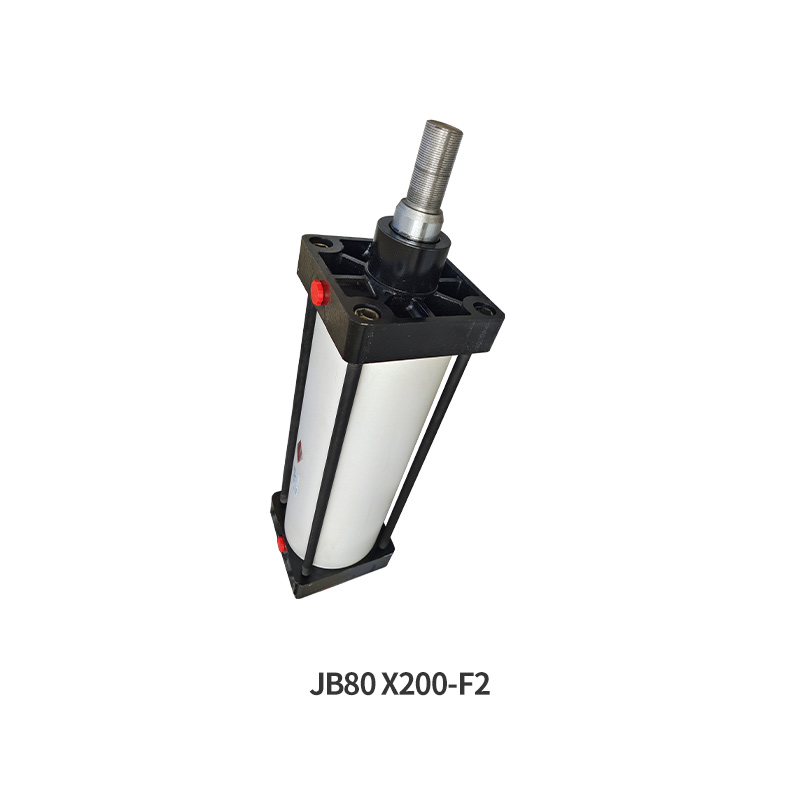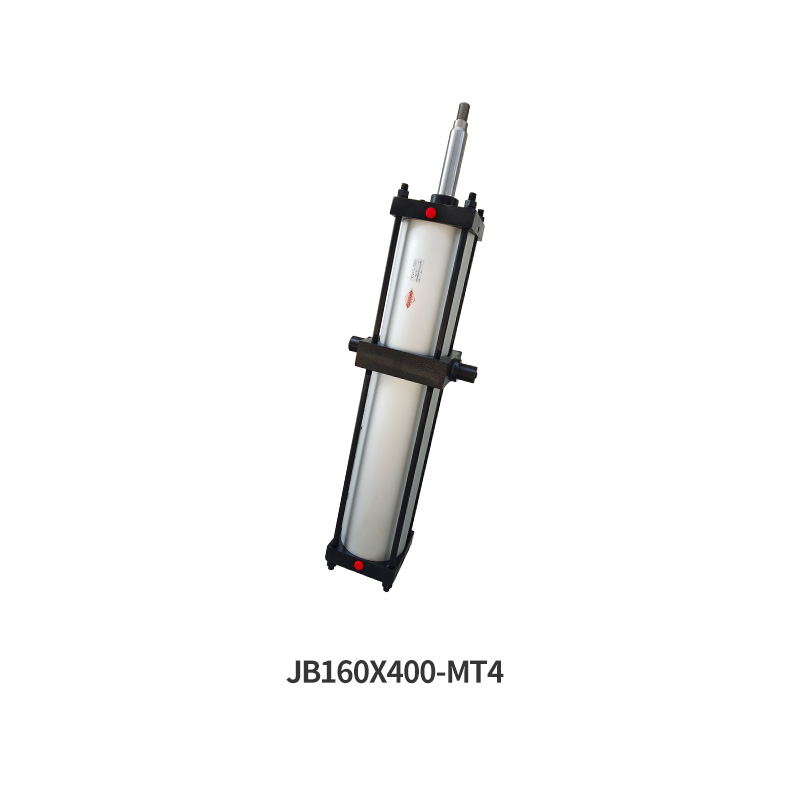 JB series cylinder is a cylinder for metallurgical equipment, namely a standard cylinder of the first machine department, which conforms to the JB1444~1448 standard and is a heavy-duty cylinder with a buffer device. The working medium is the compressed air containing oil mist that has been purified.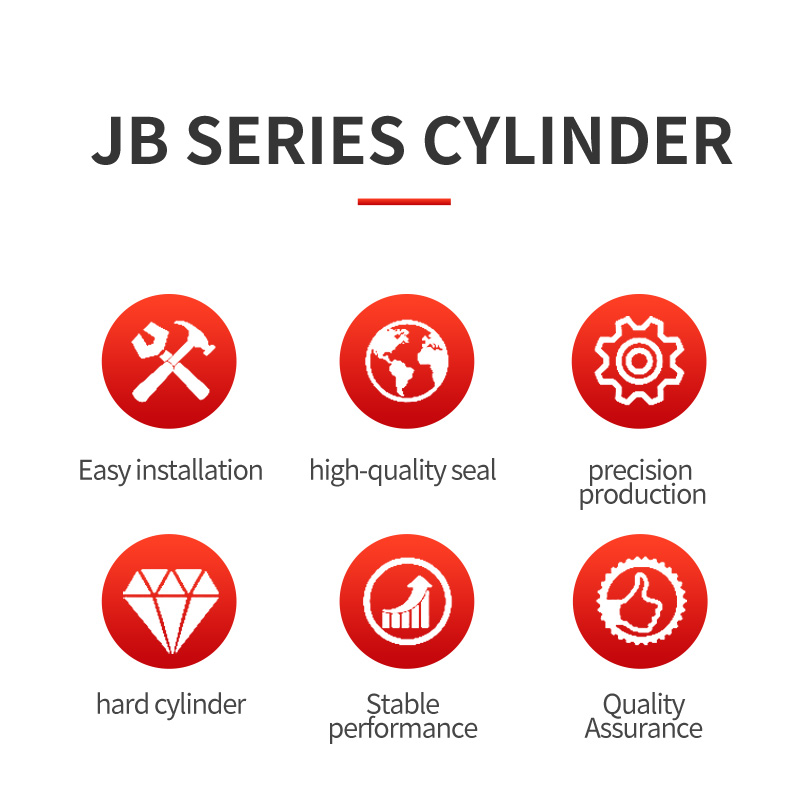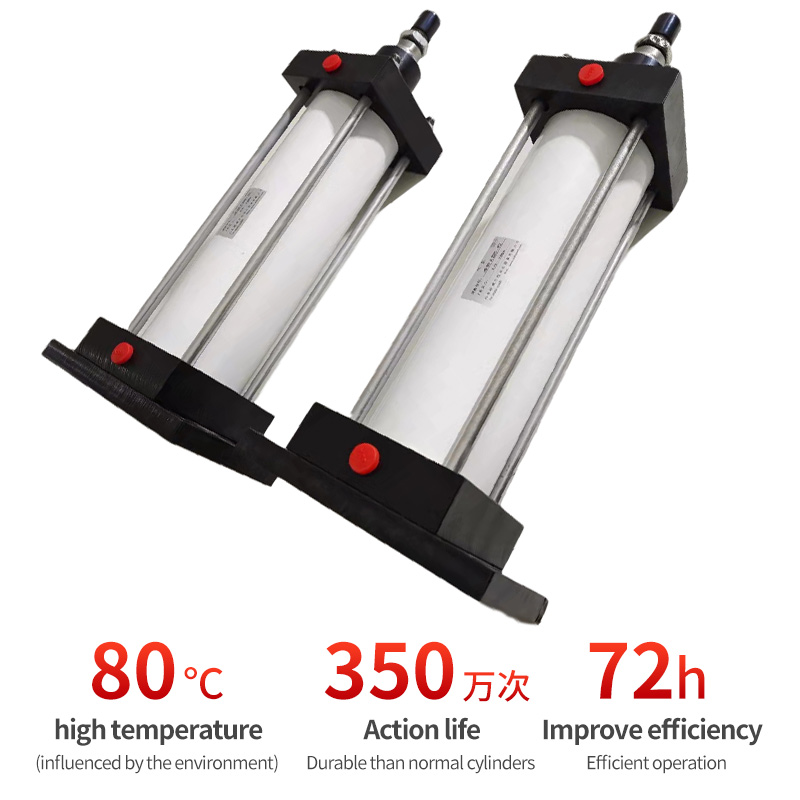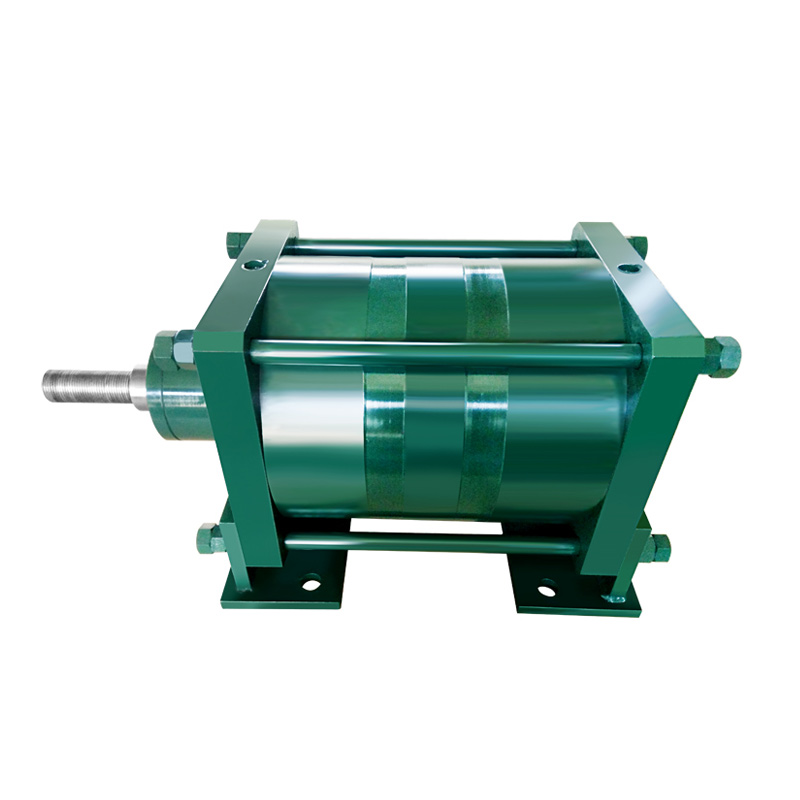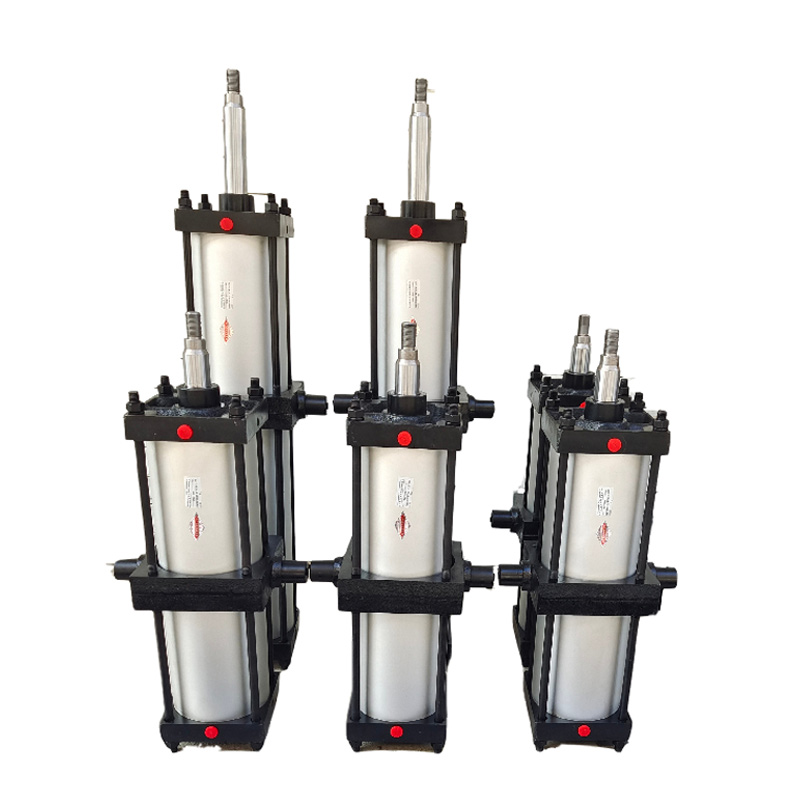 Features
*Single piston rod and piston act as a fixed buffer in both directions.
*Traditional products, after technical update, advanced performance, reliable use, long life and durable.
* Various installation forms, wide application range. Piston rod is chrome plated. *The range of piston movement speed is 50~500mm/s.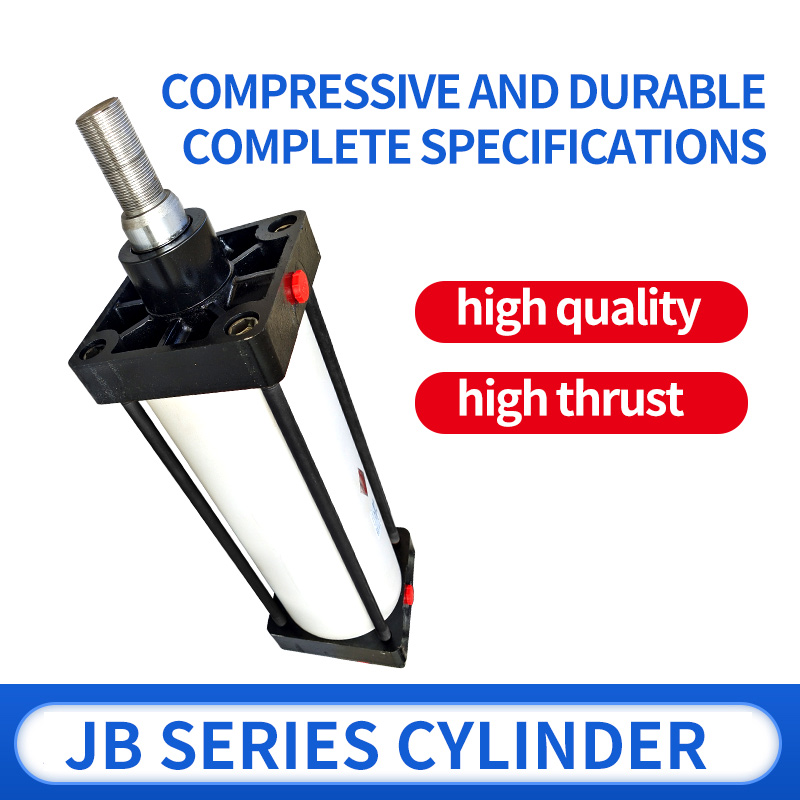 Shandong Kewell Automation Equipment Co., Ltd. is located in Jinan, a beautiful spring city. It is a professional manufacturer of hydraulic and pneumatic equipment integrating R&D, production, sales, technical support and service. It is committed to high-quality hydraulic systems, pneumatic control systems, and more. Specifications Multi-industry hydraulic cylinders, special cylinders, special cylinders, displacement sensor cylinders, servo hydraulic cylinders, proportional hydraulic cylinders, scale hydraulic cylinders, high temperature and low temperature resistant and special medium hydraulic cylinders, high-speed hydraulic cylinders, standard cylinders, metallurgical cylinders, light aluminum Alloy Cylinder, Impact Cylinder, Booster Cylinder, Double Damping Cylinder, Tandem Cylinder, Gas-liquid Booster Cylinder, Imported Conversion Cylinder, Switch Cylinder, Valved Cylinder, Dedusting Special Cylinder, Shell Cylinder, Special Part Cylinder, High Temperature Resistance Low-temperature cylinders, and non-standard customized gas reds with special requirements: design and manufacture of pressure, direction, flow hydraulic control valves and pneumatic control valves, electromagnetic reversing valves, automation equipment, electrical control equipment, various hydraulic system devices and complete sets of hydraulic and pneumatic production lines and R&D. The products produced by our company have been widely used in construction machinery, mining machinery, medical equipment, intelligent robot industry, lifting and transportation machinery, steelmaking industry, textile printing industry, and are also used in electric power, petroleum, fishery, chemical industry, scientific research, agriculture, etc. Adopted by the city.
Our company has established a professional technology research and development center, a computer digital aided modeling design calculation center, which can provide customers with a one-stop service system of design, selection, manufacturing, installation and after-sales quickly and with high quality. At the same time, the company continues to strengthen the quality management system. , carry out "modular manufacturing", improve the standardized control of each design and manufacturing process, and absorb and digest advanced technologies and processes at home and abroad. The company relies on cooperative research and development to promote high-tech and high-quality products, and cooperate with Shandong Metallurgical Research Institute and Shandong Metallurgical Research Institute. The automation control major of Shandong University has established a comprehensive strategic cooperative relationship and established a heavy equipment technology research and development team, mainly engaged in the design and development of heavy hydraulic equipment, pneumatic equipment, automatic cutting equipment, welding equipment, and forging production lines. And can provide process technical support, tooling design support and many other technical services.
Since its establishment, the company has always practiced technology as the guide, based on the scene, urgency for users, urgency for market needs, pursuit of excellence, and continuous innovation as the foundation. Adhere to the business philosophy of "quality first, customer satisfaction, honesty and credit" to serve customers, take customer satisfaction as the highest goal of our quality and service and the starting point of all work, work hard, create hard, and be careful. Through the unremitting efforts of all employees, the company's comprehensive ability has been further improved, and the products have been unanimously recognized by the industry. Sincerely welcome people from the industry to come to technical guidance and business negotiation! Dedicated to provide better service for domestic and foreign users.
Contact Person:Sun Teng
Email: info@sdkewill.com
Disclaimer: This article is reproduced from other media. The purpose of reprinting is to convey more information. It does not mean that this website agrees with its views and is responsible for its authenticity, and does not bear any legal responsibility. All resources on this site are collected on the Internet. The purpose of sharing is for everyone's learning and reference only. If there is copyright or intellectual property infringement, please leave us a message.